The heartbeat of any business is its finances
To give that business a "heart check", one must have Financial Statements. These financial statements are composed of a Balance Sheet, Income Statement and Statement of Cash Flows. As a business owner, if you have never heard of these reports then you are at the right place! Bookkeeping should not just be about entering data and making sure your bills are getting paid. That is only half of the work. The rest consist on providing you with the reports and guidance you need to make informed decisions.
At Grandeza Bookkeeping, I pride myself in not only keeping your financial records clean and organized but also educating you about how your business is really doing and helping you reach your financial goals.
Se Habla Español
Contact Grandeza Bookkeeping Today.
Click Here To Book A Free Consultation.
Bookkeeping Services For Trade Business Owners
We offer customized bookkeeping services that fit your company's needs. This includes:
Initial Set up and Historical Clean up: We will set your company up in Quickbooks Online which includes importing your information from Quickbooks desktop
Bank Reconciliations: Transactions on the books are matched to the bank statements and outstanding checks reviewed.
Credit Card activity is entered and reconciled.
Payroll Entries: Using payroll reports to record and properly expense employee earnings and taxes paid.
Accounts Payable: Making sure your bills are getting paid.
Monthly Reports: Monthly meeting to review financial statements: Balance Sheet, Income Statement and Statement of Cash Flow.
Trade Businesses We Serve
Painters
Plumbers
Electricians
Landscapers
Auto Repair
Handyman Services
Construction
Flooring Installer
About Grandeza Bookkeeping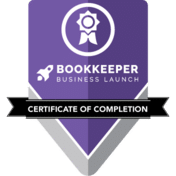 Grandeza Bookkeeping was founded by Tim and Mayra, a husband and wife team. Mayra began Grandeza Bookkeeping in 2019. She began her career in public accounting in 2013 where she discovered a passion for providing personalized approaches to financial management systems. She brings a wealth of knowledge in the areas of accounting, bookkeeping and taxes.
Tim, who joined Grandeza Bookkeeping in 2022, began his career in financial services in 2014, where he developed a passion for helping people achieve their financial dreams. His experience in the financial world comes from helping individuals prepare, save, and invest for their future. He brings a wealth of knowledge in the areas of financial management and analysis, consulting, and coaching.
Together, Tim and Mayra bring over 15 years of experience in the financial industry and use their passion, skills, and expertise to bring peace of mind to business owners by providing clarity and confidence regarding the financial health of their businesses.